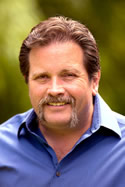 Creative pursuits have always driven me.
Art and photography where important to me in high school,
In those days I learned to photograph with film, develop film, print and edit in the dark room.
Did a stint at the Seattle Art Institute.
I worked in art galleries, and frame shops, spent 10 years as a brew master and then worked in internet web design and marketing for 15 years.
The creative drive alive in well in all those experiences but never fully expressed.
The arrival of digital was exiting as I picked photography again years later to photograph my daughters playing sports.
The opportunity to practice at will and not be limited to a film roll of 36!
But after years of shooting digital I realized without the art of printing, digital is just so much vapor in the wind (I believe that vapor is now called "the cloud", more vapor) . Sure, 3 step backup can help but never rely on it and most people don't do it which is why families are loosing decades of family photos. We of course supply social media sized images for each image you purchase.
Digital only is often memories forgotten or lost, and if they make it to most consumer print shops a work art can quickly become a mess because of poor quality that are not color corrected , discolor and fade quickly.
Adding the art of the print making back to the art of photography is the only real way to persevere and properly display a photographic work of art. Your family as art on the wall where you can see them everyday!
We work with the best printers in the country to preserve you memories in albums and wall art to that end. And we help guide you in creating great ways of displaying your images in a way that you can enjoy everyday.
Your family deserves something amazing and lasting!
---
My wife Rose and I  are long time (20+ years) residence of Bonney Lake, and we coached Parks and Rec Volleyball for about a decade and where involved in BLHS Volleyball boosters for 7 years.
Thanks, Stacy Tyler